Education Partner Resources
Inspire students to learn digital marketing, sales, and more with HubSpot's free classroom resources. Integrate our content — syllabi, projects and certifications — into university courses.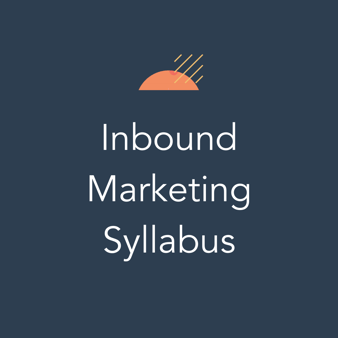 Inbound Marketing
Learn how businesses attract, convert, close and delight their customers. In this syllabus, students will integrate the Inbound Marketing certification, create buyer personas and develop appropriate content marketing strategies.
Download Now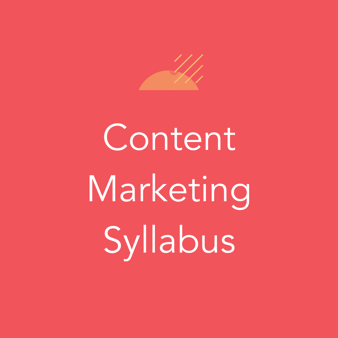 Content Marketing
Students will learn a content creation framework for producing effective content on a consistent basis and create content that both humans and search engines will love. Students will become stronger and more strategic content marketers.
Download Now
Inbound Sales
Inbound Sales is a powerful strategy for starting, running and growing a business. This syllabus will prepare students to sell a product or service across different business models and integrates both the Inbound Sales and Inbound Software certifications.
Download Now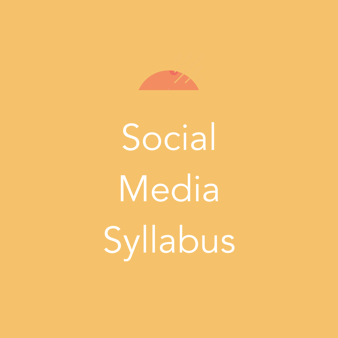 Social Media
This syllabus will present an in-depth overview of creating an effective social media strategy. Students will examine statistics from social channels such as Instagram and Twitter, develop social media plans, and create budgets to establish buy-in from executives.
Download Now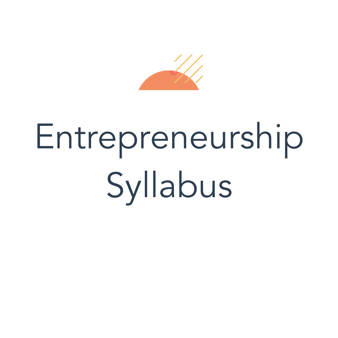 Entrepreneurship
This syllabus was developed with HubSpot for Startups to help students enter the world of startups using inbound marketing. Students will create content, integrate the Inbound certification, and discuss articles by HubSpot's CEO, Brian Halligan.
Download Now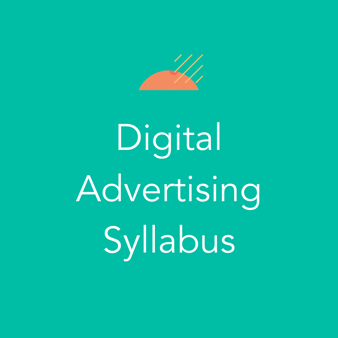 Digital Advertising
This syllabus will help students learn how to create a digital advertising strategy that not only drives business value, but that also delights an audience. Students will learn how content marketing fundamentals can be applied to digital advertising through learning the process of building out effective digital advertising campaigns.
Download Now
SEO Syllabus
Search Engine Optimization (SEO) is a powerful strategy for starting, running, promoting, and growing a business. Working in tandem with our SEO course, this syllabus covers the fundamentals of SEO in an effort to give students the necessary knowledge, skills, and tools to optimize SEO
Download Now
Brand Engagement
The way brands engage with audiences is constantly changing with new social media platforms and software tools. Help students learn an innovative approach to audience engagement and solving real business problems with our Brand Engagement case study, developed in partnership with CatalystU and Amanda Slavin
Get Started
Business Project
Teach Inbound Marketing by helping students implement best marketing practices and tools. HubSpot created this course to help students work through what a business needs to plan, build, and implement an inbound strategy.
Get Started
Social Media Audit
The Social Media Audit project leads students through auditing a brand's social media presence through the lens of brand engagement. Students will strengthen their understanding of how a brand can better interact with and engage their customers through social media to improve their brand's awareness and reputation.
Get Started
Building a Portfolio on HubSpot
Building a portfolio is an important part of showcasing a student's work and can give their career a boost. Download our Student Portfolio Project to help guide your students through building a portfolio using HubSpot's CMS hub
Get started
Buyer Persona Lesson Plan
Having a strong understanding of your buyer persona(s) is critical to everything related to customer acquisition and retention: from driving content creation to sales execution to new product development.
Download Now
Email Marketing Best Practices
Give your students a better understanding of the different email marketing strategies and tactics that help them drive customer engagement
Download Now
Developing an Effective Sales Hook
Give your students a better understanding of developing a sales hook that ensures the conversation continues, coupled with discussion questions for the classroom
Download Now
INBOUND Discussion Questions
This assignment is based on Brian Halligan's keynote talk from INBOUND 2019 about the new species of disruptor, the experience disruptor. Students will have questions to answer, either individually or as a discussion based on the concepts covered in the talk
Download Now
Sending an Email Campaign
Email marketing still remains one of the most powerful and effective way for companies to communicate with customers and convert prospects into customers. This assignment goes over the basics of creating and sending an email campaign from start to finish in HubSpot's software
Download Now
INBOUND Writing Assignment
This assignment has students answer a writing prompt based on Brian Halligan's talk at INBOUND 2019 conference about a new species of disruptor. Students will dive into the DNA of these new disruptors and how their core competencies can be applied to existing companies
Download Now
Learning Paths
Don't know where to start and need a guide? Our Learning Paths are combinations of HubSpot Academy certifications, courses, and lessons that have been hand-picked and designed by our experts to prepare you and your students for success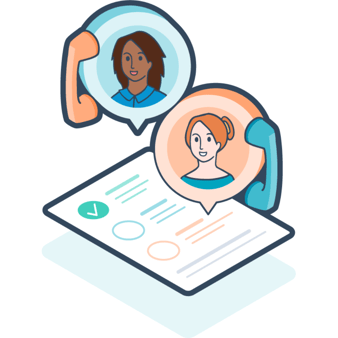 Sales Representative
Teach your students the methods of selling to today's consumer using an inbound sales approach and modern sales technology used by professionals everyday
Get Started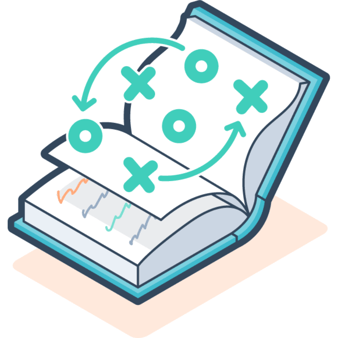 Digital Marketing Strategy
Your students will become digital marketing experts as they learn how to build out effective multi-channel campaigns across the top nine digital marketing domains
Get Started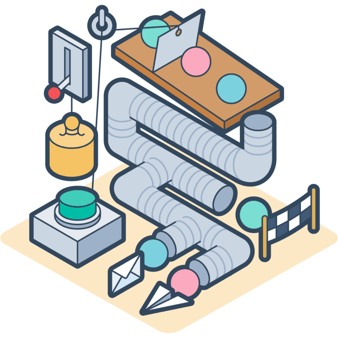 Automation Across the Flywheel
Teach your students about how automation can make processes more efficient and improve customer experience
Get Started
Student Resources
We've put together a collection of career development-focused resources for students to help them ensure they are putting their best foot forward during the recruiting process.
Explore
Join the Movement
Join our driven and passionate community of Education Partners to create an amazing experience for your students.